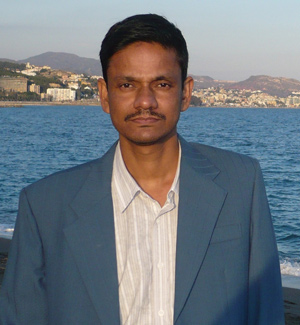 Dr. Maniklal Das
Dr. Maniklal Das is a Professor of Computer Science at Dhirubhai Ambani Institute of Information and Communication Technology (DA-IICT), Gandhinagar, India. He has over 23 years of research and teaching experience in Computer Science. His research works broadly cover areas of Cyber Security, Algorithms and System Design. He has authored/co-authored more than 130 research articles, published in peer-reviewed journals and conferences.
During his professional service, he has served as investigator of several sponsored research projects with national and international collaborators in the area of Security, Privacy, Internet of Things, Identity Management and Secure Cloud Services. Currently, he is collaborating on research works in Data Privacy, Cloud Security and Adversarial Machine Learning with national and international collaborators. He is involved in advisory and consultancy services in Cyber Security, IT Security and Risk Management.
Dr. Das received his Ph.D. degree from Indian Institute of Technology, Bombay, and M.Tech. degree from Indian Institute of Technology, Dhanbad (formerly, Indian School of Mines, Dhanbad), India. He is a senior member of the IEEE and life member of Cryptology Research Society of India. He has served as Associate Editor in IEEE Transactions on Dependable and Secure Computing and as a member of the technical program committee for many international conferences.
The detailed information about his research, teaching and other accomplishments can be found at http://intranet.daiict.ac.in/~maniklal_das/